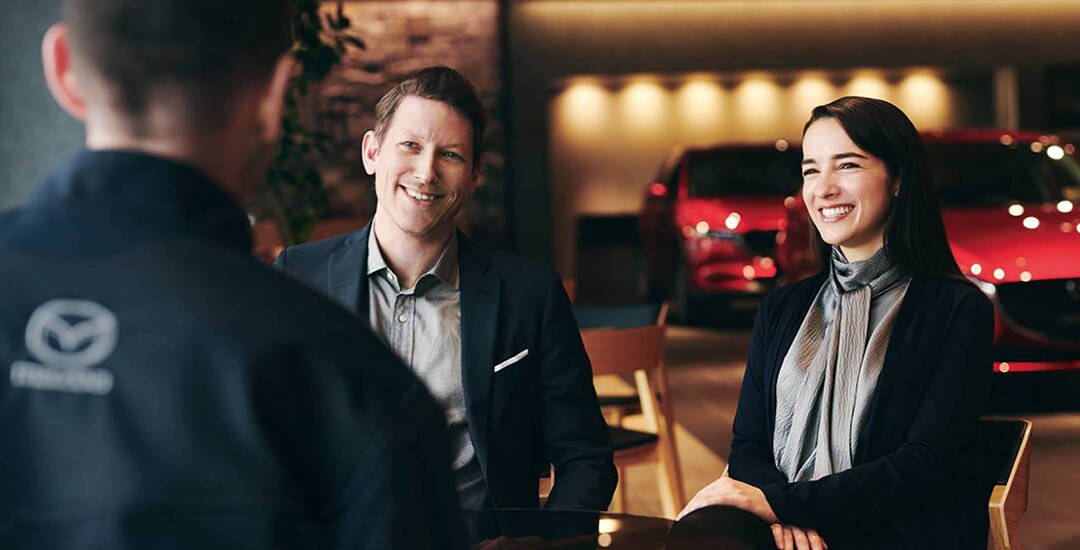 TOTAL CONFIDENCE, NO COMPROMISES
Enjoy peace of mind and years of driving pleasure, even after your vehicle warranty has expired. Mazda Extended Confidence covers nearly all the same parts and components covered under your New Vehicle Limited Warranty, is accepted nationwide and utilizes only Mazda Genuine Parts (where available).
CHOOSE YOUR EXTENDED SERVICE PLAN
TOTAL CONFIDENCE
Provides the most comprehensive coverage of parts and components in the event of a mechanical breakdown or failure. Covers nearly all the same parts and components covered under Mazda's New Vehicle Limited Warranty.
POWERTRAIN CONFIDENCE
Provides extended coverage of the same components covered under Mazda's Limited Powertrain Warranty, covering your vehicle's most important components, such as the engine and transmission.
FEATURES
Utilizes only Genuine Mazda Parts (where available)
The ONLY Mazda-branded vehicle service contract
Deductibles of $0 and $100
24/7 Emergency Roadside Assistance included with all plans
Accepted at all Mazda dealerships nationwide
Advanced diagnostics (Mazda equipment/dealers dedicated to serving Mazda vehicles)
Fully transferable
Factory-trained technicians-the unrivaled experts in Mazda vehicle care
ADDITIONAL PROTECTION PLANS AND SERVICES
GAP PROTECTION
Gap Protection is a unique coverage program that protects you from financial disaster if your vehicle is stolen or totaled in an accident.
WHY DO YOU NEED GAP PROTECTION?
As your vehicle ages, its actual cash value declines, but the balance remaining on your lease or loan may not decrease at the same pace.
Since insurance companies generally pay only the vehicle's actual cash value, if your vehicle is stolen or totaled, then you will be liable for the difference between the insurance settlement and the balance you owe. Gap Protection covers the difference between that balance and your insurance settlement.
VEHICLE THEFT PROTECTION
Vehicle Theft Protection utilizes a window-etching process that engraves a special identification code onto all of your vehicle's windows, making your vehicle traceable by police. This deters even the most professional car thieves. However, if your vehicle is stolen, the Vehicle Theft Protection plan provides you with the below benefits in addition to your primary car insurance policy benefits.
COVERAGE INCLUDES:
Up to $3,000 if your vehicle is stolen and not recovered, or recovered and deemed a total loss by your primary insurance company.
A $2,000 replacement allowance toward the purchase of a replacement vehicle from the dealer who sold you this plan.
If your vehicle is stolen and recovered within 30 days, and your insurance company determines that your vehicle is repairable, we will pay an amount equal to your primary insurance deductible ($1,000 maximum) toward the repair of the damages incurred.
TIRE AND WHEEL PROTECTION
FEATURES AND COVERAGE
No deductible
No replacement cost limits
Emergency roadside assistance benefit
Proper disposal of any non-repairable tires/wheels
COVERED ROAD HAZARDS
Potholes, rocks, wood debris, metal parts, plastic or composite scraps or any item causing tire, wheel or rim damage beyond normal wear and tear.
FLAT TIRE COVERAGE
You will be reimbursed for the full amount of charges incurred for the repair of a flat tire caused by a road hazard.
TIRE REPLACEMENT
Reimbursement is provided should the tire become non-repairable due to snags, cuts, punctures or other road hazards.
WHEEL/RIM PROTECTION
Reimbursement is provided for expenses arising from the repair or replacement of wheels rendered unserviceable due to failure covered under your contract.
MOUNTING/BALANCING AND TAXES
Reimbursement is provided for any tire covered by your agreement. We will absorb the cost of all local and state taxes, where applicable, as required as part of a covered repair.
APPEARANCE PACKAGE PROTECTION
This package covers both the exterior and interior of your vehicle by providing:
PAINTLESS DENT REPAIR
Certified technicians who utilize special tools that gently remove minor dents without affecting your vehicle's paint finish will make irritating dents and dings disappear.
INTERIOR FABRIC REPAIR
Now those small rips, burns, cuts and tears in your seats, upholstery or carpet are no longer a concern.
KEY FOB REPLACEMENT
Covers the cost of replacing your expensive key fob should it be damaged, lost or stolen.